Contact Me
I will reply to all emails within 48 hours Monday thru Friday EST.
NOTICE
I'm currently redesigning my website, please be patient. Feel free to send me an email at my contact me link.
Thanks,
Mac
About Me

Blogger and Web Designer
I'm Meisha Mackenzie Ray, I'm a full-time office manager at a wood shop and a part-time blogger, web designer, and currently on my way to graduation (May 20, 2017) with a Medical Billing & Coding Cert!
I have a certification in Website Design (2013).
DISCLOSURE
I am an affiliate of various companies and I do receive proceeds from them. I only list products that I stand by and have used on a daily, weekly, or monthly basis. I will never place any product that I do not believe in within my site pages.
I greatly appreciate your participation with the ads that are placed on my page. Thank you.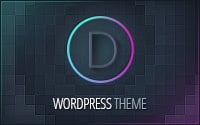 Links